SideBySideUTVParts.com strives to provide top of the line products for Side by Sides and UTVs that will not only enhance performance but increase safety. All of our off-roading products are quality tested to ensure durability and effectiveness. While all of this is important to us, as well as our customers, we also believe it's important to share information regarding the off-roading culture.
In our last blog, we shared information regarding safety measurements that should be taken every time you go for a ride in your Side by Side/UTV including checking your tire pressure, maintaining your vehicle and wearing the proper safety gear. We focused on two of the three pieces of safety gear we offer; gloves and goggles. Today, we will focus on helmets and how they can significantly increase the safety of you and your passengers.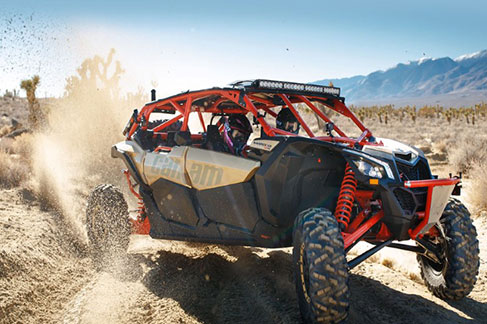 The University of Florida conducted a study regarding Side by Side usage and how helmets play a large role in off-road safety. [1] "In recent years, the use of recreational vehicles (RVs), such as on- and off-road motorcycles and all-terrain vehicles (ATVs), has increased significantly in popularity. Nearly one in five Americans (19.2%) aged sixteen and older participated one or more times in off-highway recreation within the past year. Unfortunately, RV use puts a person at risk of sustaining traumatic brain injury (TBI), which is a leading cause of injury-related death and disability in the US. In addition to being a leading cause of death, TBIs can dramatically diminish quality of life for patients who survive. Therefore, preventative measures must be implemented to reverse the trend of recreational vehicle-related TBIs."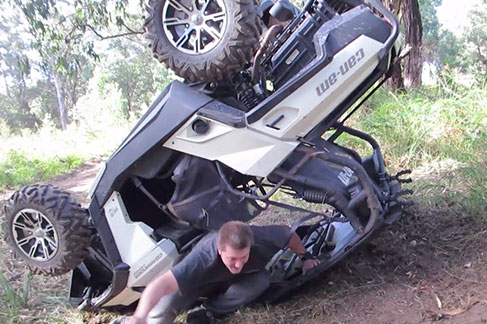 The study shows that in the event of a crash, those who wore helmets spent significantly less time at the hospital compared to those who didn't; [1] "The maximum length of stay in the hospital was 144 days versus 46 days." Additionally, "Helmet use was associated with less severe TBI" and "less likelihood of having an abnormal CT." For those who didn't wear a helmet in the event of an accident, "TBI severity was significantly worse in both the prehospital and ED [emergency department] environments," with 11% requiring "neurosurgical intervention."

Check out how Fly Racing takes an additional step in their manufacturing to add protection to their helmets
Even with scientific proof that helmets save lives and reduce time spent in the hospital, many people refuse to wear the safety accessory. [1] "The arguments against the universal helmet use laws are reduction of freedom, perceived inconvenience to use helmets, and even more chances of cervical injuries in helmet users after certain speed due to mechanism involved." Sure, it takes a little bit of time to put the helmet on and adjust the chin strap, but is five more minutes in your Side by Side worth 144 days in the intensive care unit? And for those people who say helmets, like seat belts, have mechanical parts that can actually harm a passenger rather than help; studies show that "helmet use does not increase chances of cervical spine injuries but in fact it can reduce such injuries."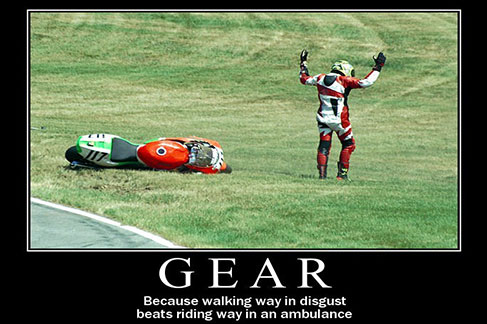 With so much evidence that helmets can greatly reduce the risk of injury and fatality, it only makes sense to take the extra time to strap on one. It's not worth a broken bone or life to skip on the most important piece of safety gear available.
As mentioned in our last blog, SideBySideUTVParts.com offers a wide variety of safety gear including goggles, gloves and a great selection of helmets. The helmets we offer are manufactured with high quality materials that are durable enough to outlast tough conditions.
We carry off-roading helmets from Fly Racing [2], "one of the fastest growing powersports apparel brands in the competitive North American market" and PCI Race Radios, products built by race enthusiasts for race enthusiasts.
The helmets available at SideBySideUTVParts.com include: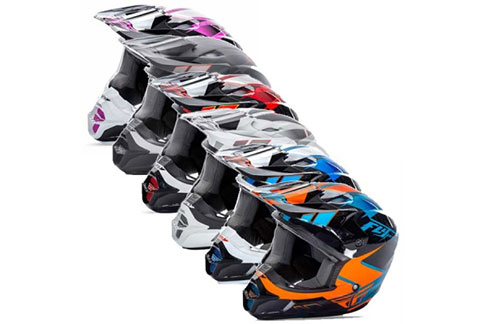 DOT approved
Durable outer shell

Made from different materials depending on model

Poly alloy
Carbon fiber and Kevlar

Coolmax interior (not on every model)

Promotes moisture transfer
Removable and washable

Intake and exhaust vents to maintain a constant temperature and eliminate excessive sweat
Dual density expanded Polystyrene liner that provides progressive impact absorption
Helmet models include

Kinetic

Impulse
Pro Cold Weather
Fullspeed
Pro Replica

F2 Carbon

MIPS Zoom
Fastback
Pro HMK
Pure
MIPS Canard Replica
MIPS Short Replica
Rockstar
Dragon
Solid

Trekker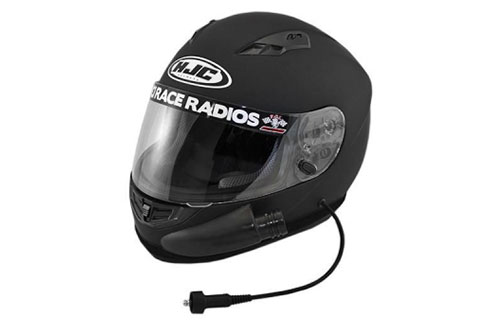 Communications system

Microphone
High watt speakers
H2NO water resistant pigtail

RaceAir ventilation system (not on every model)

Ventilation with channeled air vents

95% UV protection shield (not on every model)
DOT approved
Polycarbonate composite shell
Nylex removable and washable cheek pads and liner
Helmet models include:

CS-R3

Standard, Wired, or Wired and RaceAir
Black or White

CS-5N

Standard or Wired
Black or White
For help choosing the right helmet for your off-roading excursions, visit www.SideBySideUTVParts.com or call 1-888-849-3727. Our customer care team is more than excited to hear from you and guide you in the right direction for all of your off-roading safety needs.
Thanks for visiting the SideBySideUTVParts.com blog. Until next time, safe riding and grand adventures!
---
References
[1] Ganti, L., Bodhit, A. N., Daneshvar, Y., et al. (2013). Impact of Helmet Use in Traumatic Brain Injuries Associated with Recreational Vehicles. [Hindawi Online Journal Publication]. Retrieved on 03/19/2018 https://www.hindawi.com/journals/apm/2013/450195/
[2] Fly Racing. (n.d.). Contact Us. [Fly Racing Online Biography]. Retrieved on 03/20/2018 from http://www.flyracing.com/contact-fly-racing
Photo Credit
[1-4] www.Google.com
[5-6] www.SideBySideUTVParts.com
Video Credit
[1] www.YouTube.com