If you're looking to upgrade your suspension and increase your travel, there are a few things to consider before purchasing an entirely new long travel kit.
There are a lot of different long travel kits to choose from, each with unique specifications that cater to different Side By Side/UTV models. It's important to know exactly what you want for your particular vehicle before purchasing a complete kit because in some cases, certain kits may not have every item you want. Take a look at the following information to find out exactly what products you will need in your new long travel kit.
Boxed versus Tubular A-arms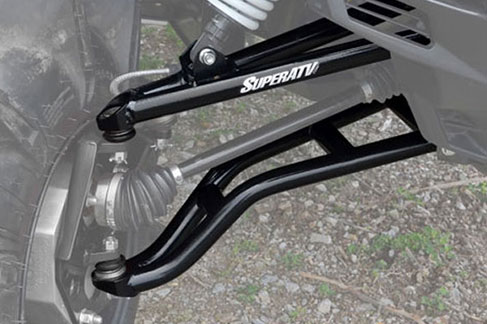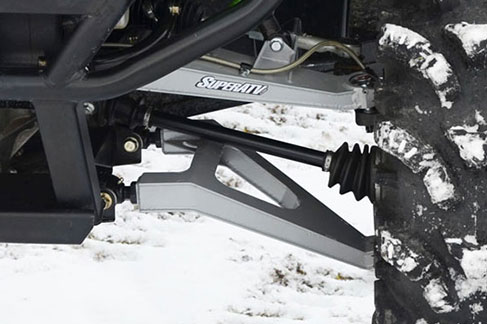 Boxed A-arms handle more pressure under a stress test compared to tubular; however, they are heavier.


Tubular or chromoly tubing is lighter and less expensive than boxed but more susceptible to breaking due to rough off-roading conditions.
Bushings versus Heims (A-arm Hardware)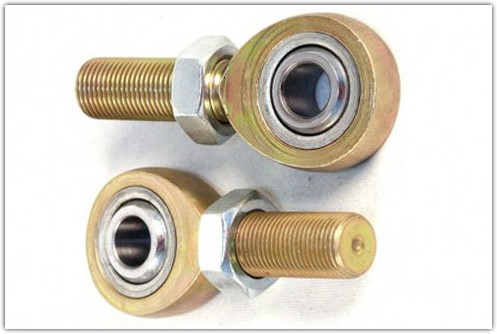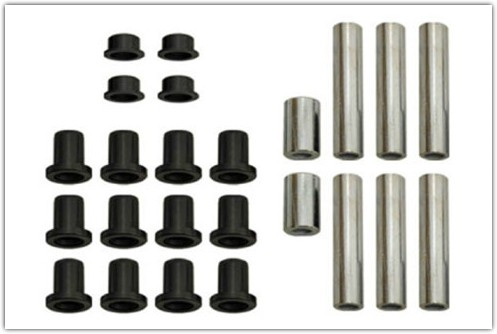 Heim joints can cause a rougher ride and wear out faster than bushings but their rigidity improves handling.


Bushings are adjustable and easy to maintain; however, as they wear, they may cause poor handling and loose steering.
New versus Rebuilt Axles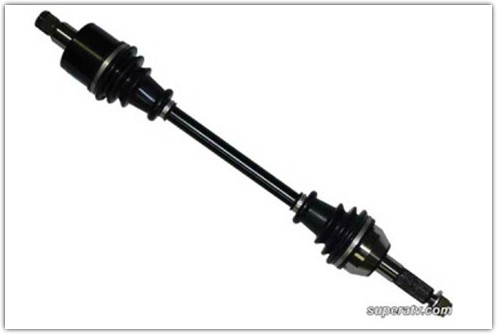 New axles last longer but are more expensive


Buying rebuilt axles saves more money than buying new axles; however, there is usually a core charge that won't be refunded until the old axles are brought back in which costs more time than money.


Rebuilding the axles yourself is the cheapest option; however, it can be messy and cause damage to the vehicle if you don't know exactly what you're doing.

Tie Rod Extenders versus Aftermarket Tie Rods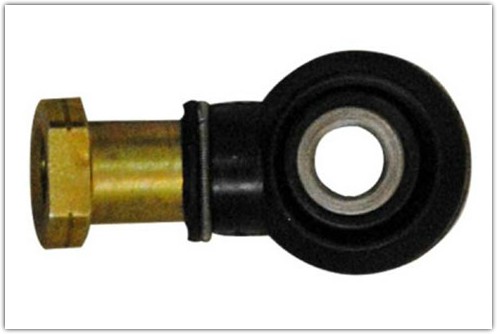 Tie rod extenders are the cheapest way to keep the geometry of the steering intact. The extenders are easy to install on the end of the existing tie rods in order to keep the steering rack connected to the steering knuckle.


Some manufacturers offer aftermarket tie rods that are longer than stock tie rods but they are heavier and more expensive than tie rod extenders.

Type of Shocks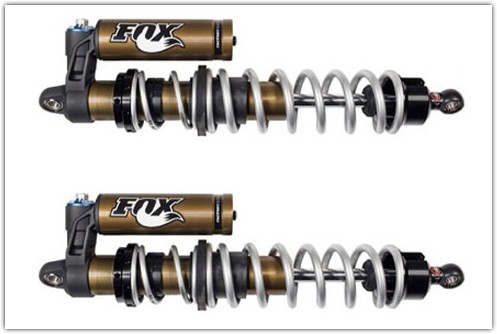 Bilstein shocks come with a good warrantee and are less susceptible to overheating; however, they cost quite a bit and are a little too soft off road.


Fox shocks are easy to tune and the go-to for most UTV manufacturers.


King shocks feature certain parts that are Loctite and may not be easy to tune yourself but they are one of the highest quality shocks on the market.


Walker Evans shocks are the most common option found on Polaris models but they are usually taken off and replaced due to their difficulty to be tuned and rebuilt.
Factory Mounting Settings versus Bolt/Weld-on Gussets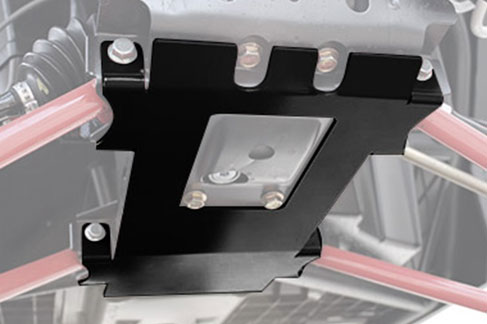 There is nothing wrong with factory mounts, they are designed to take on rough terrain; however, bolt or weld-on gussets reinforce the frame and prevent it from bending.
---
Now that you know what to look for in long travel kits, check out the suspension upgrades available at SideBySideUTVParts.com. We carry complete long travel kits and suspension components for Can-Am, Polaris, Arctic Cat, Kawaski and Yamaha Side by Side/UTV models from two of the top off-roading manufacturers in the nation, HCR Racing and Super ATV.
Stay tuned all this month for more in depth information about the high quality and durable long travel kits for all models of Side by Side/UTVs that guarantee a safer, smoother and more stabilized ride. Until then, ride safe and have fun!
---
---
References

[1] UTV Guide. (2013). Long Travel Kits. [UTVGuide.net Online Article]. Retrieved on 02/12/2018 from http://www.utvguide.net/utv_long_travel_kits/
[2] Jensen, A. (n.d.). Everything You Need to Know About Tie Rod Ends. [Advance Auto Parts Online How-To Article]. Retrieved on 02/14/2018 from https://shop.advanceautoparts.com/r/advice/car-maintenance/everything-you-need-to-know-about-tie-rod-ends