This isn't meant to scare you. SideBySideUTVParts.com just wants you to know the small and simple things you can do to increase your safety and reduce the risk of injuries in the event of an accident.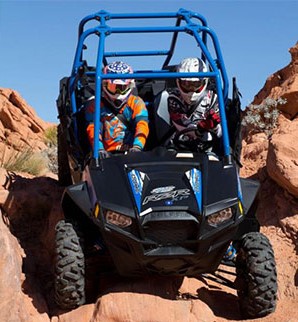 Side by Sides are known to be perfect for trail riding with their slim stance and increased suspension height. Although this stance is ideal, experts believe it is what causes so many rollovers that attribute to injuries and in some cases, fatalities. [1] "The problem, according to EL Consultants, LLC, is that design characteristics of UTVs and ATVs cause them to be inherently more liable to roll over. One of the design flaws reportedly includes the two rear wheels of the vehicles being locked together. In a turn and when they are both at the same speed, that causes the outside wheel to be dragged, causing friction."

[1] "The industry has rejected calls to widen and lower the vehicles to decrease the chance of rollovers because doing so would cause UTVs to no longer be fit for trail riding." Why change the entire blueprint when there are other factors that may have caused the accidents? Take into consideration that rollovers may also be caused by inexperienced drivers, erratic driving and neglected maintenance such as broken mechanical functions or flat tires.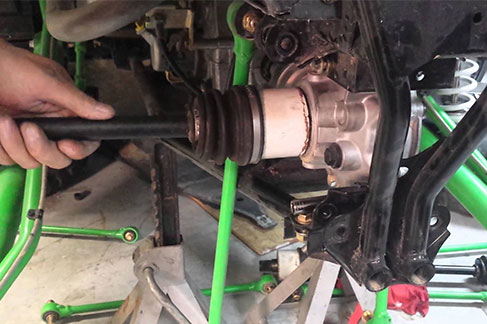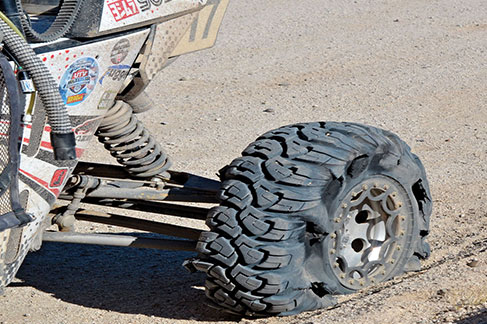 There are many functioning parts to keep your Side by Side going. Take for instance, the drivetrain. [2] "The drivetrain system helps power you down the road" and "is responsible for allowing your [vehicle] to shift from idle to drive. A bad or failing driveshaft can make it difficult to control your vehicle" and may result in a rollover crash. Additionally, if you don't check the pressure in your tires, you are making a simple mistake that can result in a bigger ordeal. [3] "Driving on under-inflated tires causes increased wear, damage and heat that can lead to a tire prematurely failing. And if a tire degrades enough, it can start to break apart and cause damage to several important components. But more of a concern is occupant safety. If any braking or suspension components do get damaged, the [vehicle] may behave unexpectedly."

Keeping up on the maintenance of your Side by Side is very important to assure your ride will be safe and smooth. Another way to protect you and your passengers during an off-roading excursion is to wear proper safety gear.

All ATV riders' education courses recommend the following safety gear for every Side by Side passenger: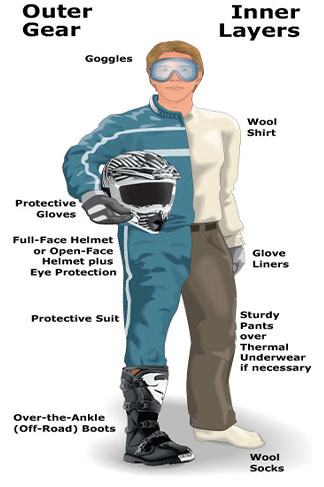 SideBySideUTVParts.com offers a wide variety of safety gear that will greatly reduce the chance of injury in the event of an accident. The safety gear we offer includes gloves, goggles and helmets. In this blog, we'll focus on the gloves and goggles, but next time we will dive into helmets and why they are the most important piece of safety gear.

The goggles we feature are meant for both men and women and come from three different vendors, Fly Racing, SCOTT and Bad Dawg. All three manufacturers provide top of the line goggles that keep your eyes protected from the sun, wind, dust or debris.
The goggles offered at SideBySideUTVParts.com include: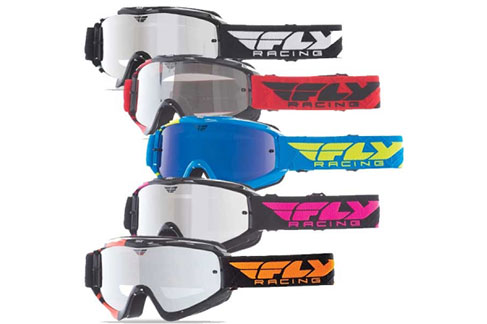 Anti-scratch and anti-fog clear or colored lenses
Quick change replacement lens
Single or multi-layer face foam
Adjustable double buckle strap
Flexible, high gloss painted frame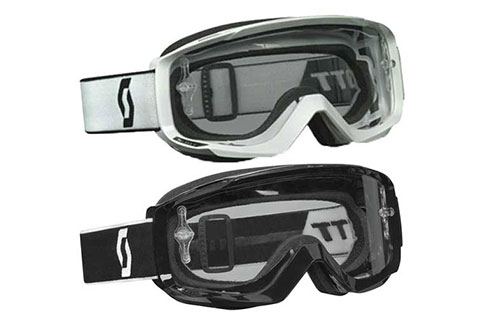 Multiple color options for frame
100% UV protection
Silicone lined strap
No sweat and no fog treatment
Includes nose guard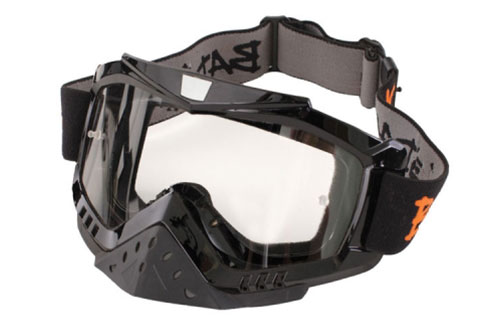 Includes clear and tinted lenses
Anti-fog design
Features seven tear offs
Adjustable strap
All of the gloves we provide are manufactured by Fly Racing. Fly Racing produces their gloves with high quality materials that are designed to withstand rips and lacerations, extremely comfortable and built to protect hands from environmental factors as well as vibrations.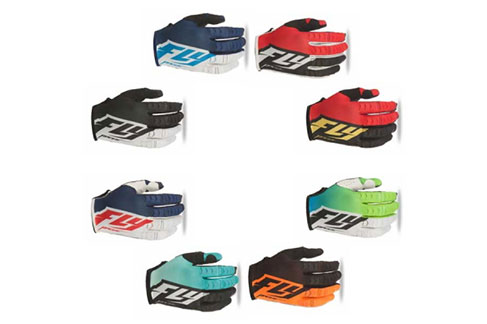 The Fly Racing gloves offered at SideBySideUTVParts.com feature:
Silicone finger grippers for increased control
Adjustable leather wrist closure which gives a comfortable range of motion
Impact resistant hard-knuckle construction for increased protection from impact
Spandex mesh finger sidewall and gusset for better quality air flow
The styles of Fly Racing gloves we offer vary from Patrol XC, Kinetic, Pit-Tech, Evolution and F-16. Not only do we carry different styles to meet each of our customers' needs but we also have Fly Racing gloves for colder weather and women.
Check out the chart below to find the perfect fit for your hands.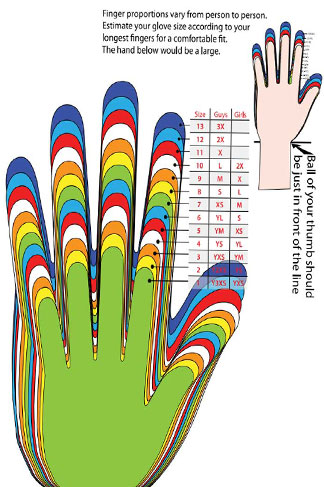 The safety gear offered at SideBySideUTVParts.com is manufactured with durable materials that guarantee a safer ride. Not only will you be protected but you will be comfortable and stylish. Visit www.SideBySideUTVParts.com or call 1-888-849-3727 to get outfitted in the perfect safety gear today!!
Stayed tuned in the next couple of weeks to learn about the importance of helmets and find the perfect helmet for you and your passengers right here at SideBySideUTVParts.com. Until then, safe riding and grand adventures!!
---
References
[1] Johnson, J. (2014). Side-By-Sides: Inherently Fun and Dangerous? [EA Courier Online Article]. Retrieved on 03/19/2018 from http://www.eacourier.com/news/side-by-sides-inherently-fun-and-dangerous/article_7424f350-3562-11e4-8afd-0019bb2963f4.html
[2] Federal Mogul Motorparts. (n.d.). Signs of a Failing Driveshaft. [Federal Mogul Motorparts Online article]. Retrieved on 03/20/2018 from https://www.fmmotorparts.com/parts-matter/learning-center/automotive-repair-and-maintenance/symptoms-of-failing-driveshaft.html
[3] Schlee, M. (2015). Here's Why You Really Shouldn't Drive On A Flat Tire. [Auto Guide Online Article]. Retrieved on 03/20/2018 http://www.autoguide.com/auto-news/2015/06/here-s-why-you-really-shouldn-t-drive-on-a-flat-tire.html
Photo Credit
[1-4] www.Google.com
[5-9] www.SideBySideUTVParts.com