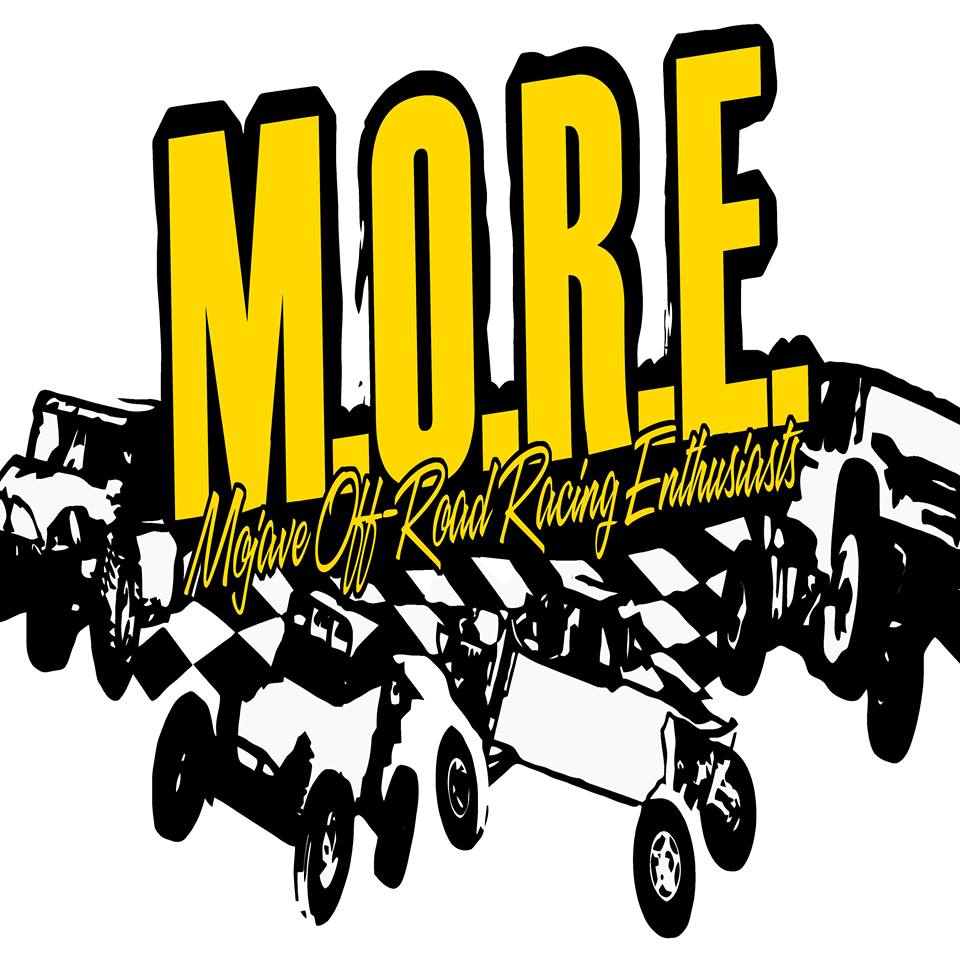 In 1997, Southern California resident Cody Jeffers [1] initiated the Mojave Off Road Racing Enthusiasts (M.O.R.E.) to "promote competitive, safe and affordable off-road racing." Since then, Jeffers turned his club into one of "the premier off-road racing series in Southern California." M.O.R.E. is host to seven races each year, including the Slash X Duel in the Desert, Transaxle Engineering Challenge, McKenzie's 250, Sierra LED 250, PCI Race Radios 300, Powder Puff Race Towards a Cure and the Jamar Championship Series Finale SNORE/MORE Rage at the River.

With the McKenzie 250 just a few days away, SideBySideUTVParts.com thought it would be a good idea to share some insight and get our readers pumped for mid-season racing!

Check out this highlight video from last year's race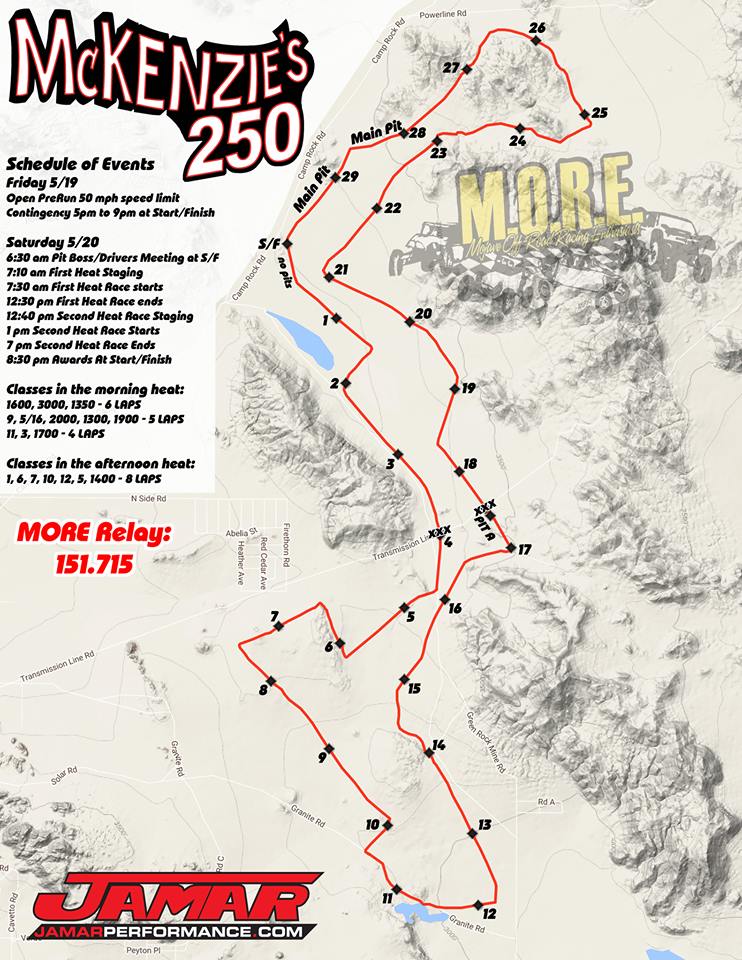 The McKenzie 250 is an annual race within the 105 square mile town of Lucerne Valley. Located in the San Bernardino County of California, Lucerne Valley is known as a quiet desert town with a small population and according to the Atlas Obscura [3], only two interesting landmarks. In between the heat races and awards ceremony of the McKenzie 250, spectators can take a quick trip to Jack O'Landia, an abandoned western town that most residents believe was built by a rich man with too much time on his hands.
Even though the race is one day, there are four hours of open pre running on the preceding Friday evening. Because the track is natural terrain in the middle of the desert, it tends to change over time. Having a pre run before the race allows the drivers to get used to the track in order to prepare for the grueling and demanding five hour race day that follows. So if you can't get there on Saturday, you can always stop by on Friday from 5-9pm to catch some pre-race action.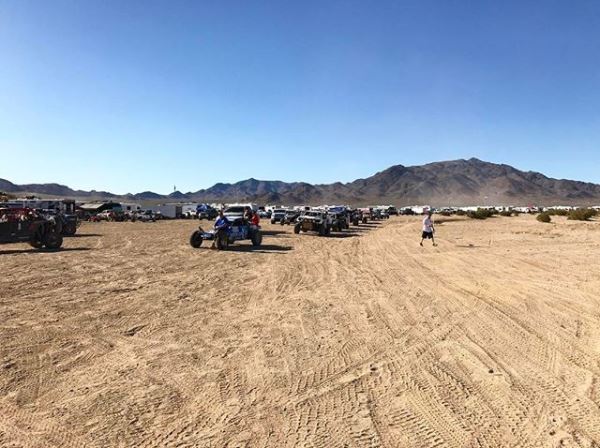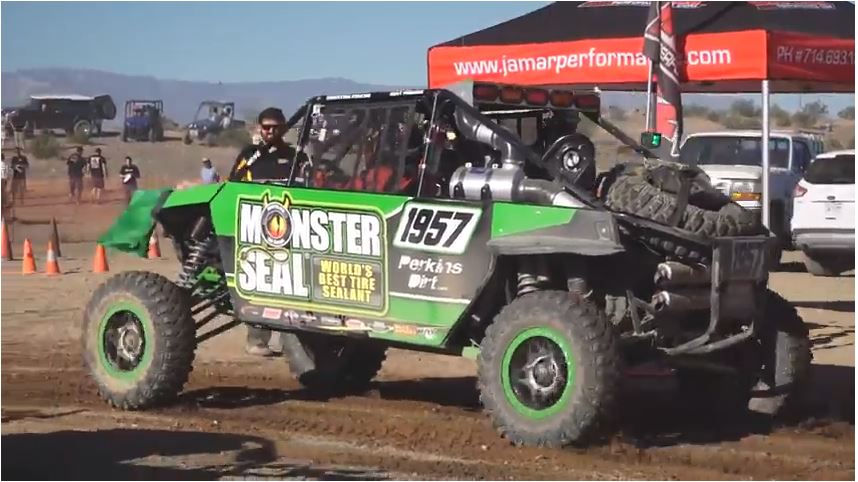 If you're more interested in entering the race rather than watching it, you can submit your information here. You must have a vehicle that follows the guidelines of the M.O.R.E. class list, a Pit Boss and designated radio frequency. Additionally, you should have the driving skills necessary to complete a 33 mile race.

The classes that are allowed to enter include 1, 3, 9, 12, 1350, 1700 and even two classes for UTVs, 1900 for production UTVs and 2900 for unlimited UTVs. According to the Southern Nevada Off Road Enthusiasts (SNORE) [4], "The pro SXS limited vehicles are built using production UTVs manufactured by registered companies that issue VIN #s."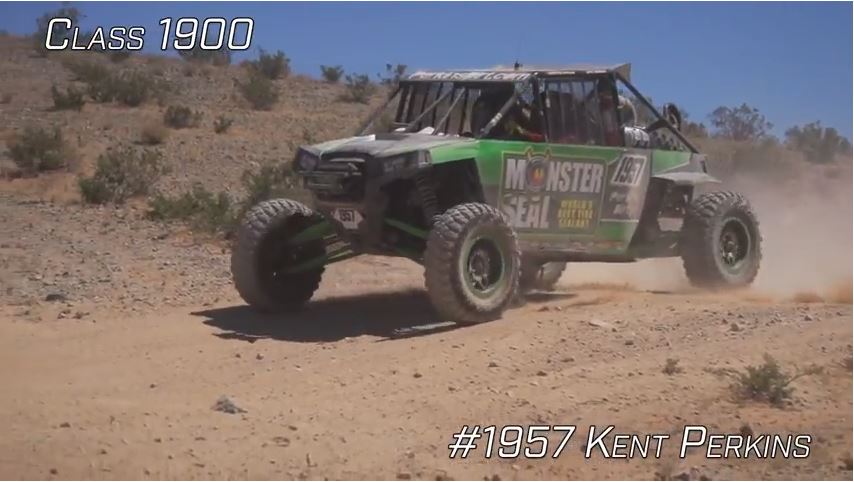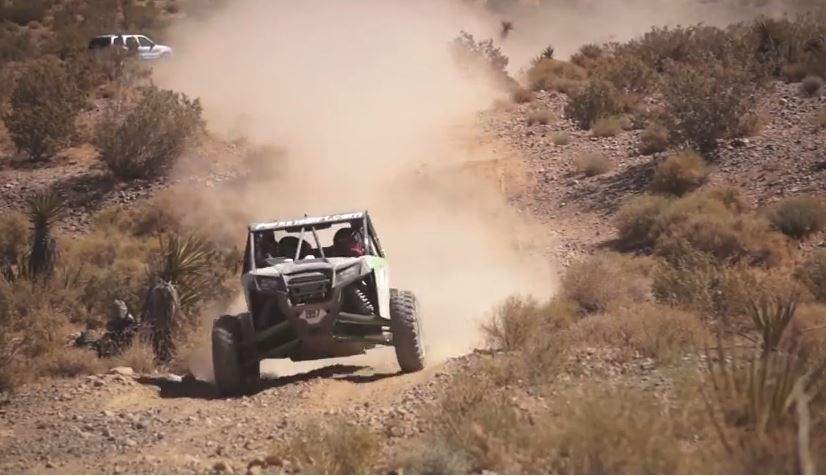 The general requirements are as follows [4]:
All parts shall remain in their stock shape, size and configuration unless otherwise stated herein

Safety Equipment

Helmets
Protective clothing
Eye protection
First aid kit
Flares
Horn
Reflectors
Fire extinguisher
Survival supplies

Front Suspension

A-Arm mounting points must remain in stock design; however, they may be reinforced for strength
Max wheelbase from spindle to spindle can be increased by 8"
In limited class, max tire width is 74"
In unlimited class, max tire width is 80"

Torsion System

In limited class, a coil over is the only torsion system acceptable
In unlimited class, any available system is accepted

Shock Absorbers and Bump Stops

Only one shock per wheel in working conditions
Shock absorber mounting points may be moved
Bump stops must be of solid type

Secondary Suspension

In limited class, they are not allowed
In unlimited class, they are allowed

Wheels and Tires

In limited class, max tire size is 30"
In unlimited class, size is open
Both classes, multiple tires are not permitted

Steering

Both classes, Power steering is allowed
In limited class, turning or steering brakes are not allowed

Batteries

Securely mounted with metal attachments
Located in the drivers compartment, fully surrounded with aluminum or sheet metal
No wet cell batteries allowed

Lights

Minimum of two tail lights, two brake lights, one rearward facing amber light and one rearward facing blue light
Safety lights must be on and working at all times
Amber, blue and tail lights must be connected to the ignition switch and remain on during the entire race

Fuel Tanks

Safety fuel cells are mandatory and should be mounted somewhere safe within the confines of the roll cage
Fuel cells are the only auxiliary tanks allowed

Engine and Engine Displacement

In limited class, no turbo or super chargers allowed and max engine displacement is 1000cc
In unlimited class, turbo or super chargers allowed and use of any powersports based engine is approved

Transmission

In limited class, stock transmission and clutch design as well as stock rear differential must be used
In unlimited class, any powersports based platform allowed
In both classes, must have a working reverse gear

Fluid Coolers

All hoses running through the passenger compartment must be shielded

Steel braided hoses do not constitute a shield

Oil and transmission coolers, as well as radiators located ahead of the driver and passenger must have a shroud to prevent liquids from leaking

Roll Cages

Must be securely mounted to the frame
All roll cage components must have a minimum of 3 inches clearance from the passengers' helmets
Vehicles that weigh 2000lbs and under must use 1.5" x 0.95" tubing
Vehicles that weigh over 2000lbs must use 1.5" x .120" tubing

Safety Nets

All vehicles must have nets covering the sides

Seating

All vehicles must use seats designed specifically for racing applications manufactured by a recognized racing seat manufacturer
All seats must be securely mounted to frame of vehicle
Head and neck restraints designed and installed to prevent whiplash are mandatory on all vehicles

Drivers Compartment

Doors that latch or open and close are not allowed
Doors must be braces with an X or A design with a minimum of 1.5" x .095" tubing

Firewalls

All vehicles must have a metal firewall separating the drivers compartment from the danger of fire from fuel supplies
Rear mounted fuel cells require a liquid tight firewall that extends at least 6 inches above the top of the fuel cell covering
All vehicles must have a fuel filler splash guard

Bumpers

All vehicles must have a rear bumper using minimum 1.5" tubing
Ends must be capped and rounded to prevent any sharp edges

Chassis and Body

All UTV vehicles must utilize stock chassis and main stock appearance
The stock chassis may be added for durability and strength but must retain stop width, length and configuration
Bolt on connections not allowed; all joints must be welded and attached to frame securely
All body parts must remain on the vehicle during the entire race; accidental damage excluded

Identification and Markings

All vehicles must be identified with the correct class vehicle numbers
Side numbers must be 8" high with a 1" stroke width
Front numbers must be 4" high and rear numbers must be 6" high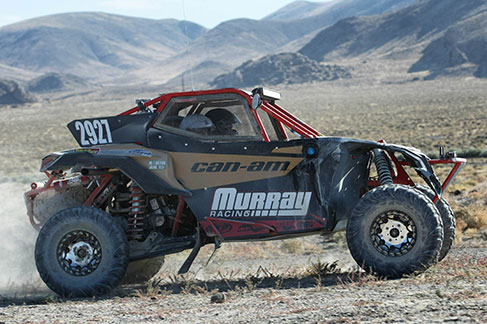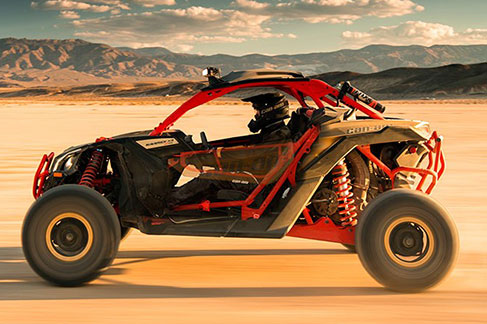 If you're looking for parts to prepare your Side by Side/UTV for a day of racing, visit www.SideBySideUTVParts.com or call 1-888-849-3727 and our customer care team will get you set up with whatever you need.
We look forward to hearing from you and hope you have a great time at the McKenzie 250!! Until next time, safe riding and grand adventures.
---
References
[2] Wikipedia. (n.d.). Lucerne Valley, CA. [Wikipedia Online Information]. Retrieved on 04/03/2018 from https://en.wikipedia.org/wiki/Lucerne_Valley,_California
[3] Atlas Obscura. (n.d.). Unusual Attractions in Lucerne Valley. [Atlas Obscura Online Information]. Retrieved on 04/03/2018 from https://www.atlasobscura.com/things-to-do/lucerne-valley-california
[4] Southern Nevada Off Road Enthusiasts (SNORE). Updated Rules: Class 1900 Pro SXS. [SNORE Facebook Post]. Retrieved on 04/03/2018 from https://www.facebook.com/snoreracing/posts/1090430774302844
Photo Credit
Facebook.com/MOREracing
Instagram.com/mojaveoffroad
YouTube.com/channel/239Films