HCR Racing precision cuts their products with laser and CNC machines in order to match the characteristics of stock suspension with the geometry of the new suspension. All of the measurements are verified [1] "to ensure no binding or interference. All products are hand TIG welded by seasoned craftsmen. No kits are released to the public without numerous hours of vigorous testing."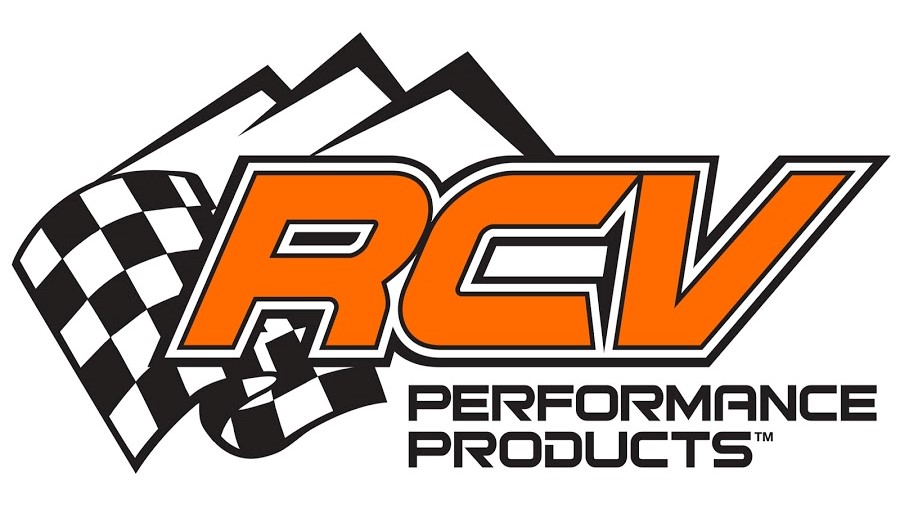 HCR uses Chromoly, a stronger but lighter type of steel, to craft the components for their long travel kits. Chromoly [1] "goes through several processes and is hardened for better wear resistance and overall strength." HCR also utilizes top of the line axles that are designed by RCV Performance.
For over 60 years, RCV Performance operates as a family-owned company providing [2] "CV axles and other high-performance drive line components for the automotive, truck, and bus industries." They employ off-road enthusiasts from all walks of life who understand the off-roading culture and know what it takes for a side by side/UTV to survive in the "hard core off-road environments" where the products will be used.
The following long travel kits are designed by the best and built with high quality materials to ensure they outlast the tough and rough conditions of the off-roading experience.

HCR Can-Am Maverick Long Travel Suspension Kit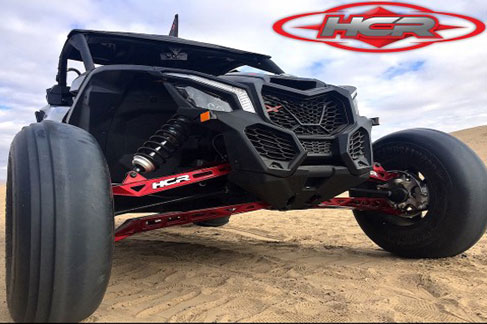 Different versions for each model of the Maverick
Elite and dual sport options
1.5" high clearance boxed A-arm design
Delrin bushings
Internal catacomb design
Converts 64" platform X3 to 72"
Multiple combinations of OE shocks and axles
Extends wheelbase over 3"
Increased travel to 18"
Includes 1 piece heavy duty tie rod
Unique trailing arm
HCR Kawasaki Teryx Long Travel Suspension Kit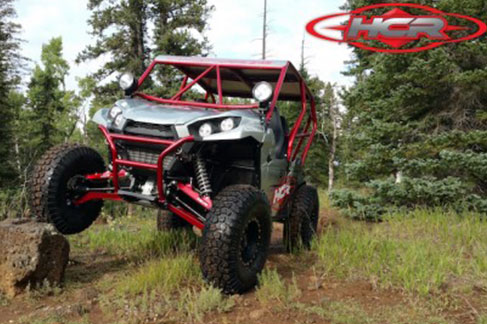 Different versions for each model of the Teryx
Additional 5" of track width
15" of wheel travel
Boxed A-arms
Extended axle bars and tie rods
Custom 2.5" King PRS shocks with compression adjusters
Billet mounting points
OEM balljoints
HCR Polaris General Long Travel Suspension Kit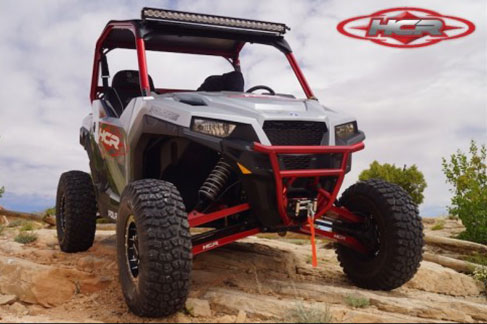 Different versions for each model of the General
Increases wheel travel to 17" and wheel base by 2"
Creates wider track width by 5"
Additional ground clearance of 1.25"
Custom valved 2.5" King Pure race series shocks with compression adjusters
4340 Chromoly RCV axles
HD sway bar mounts
Larger Delrin bushings
Boxed A-arms
OEM ball joints
CNC 4130 billet mounting points
Elite and dual sport options
HCR Polaris RZR Long Travel Suspension Kit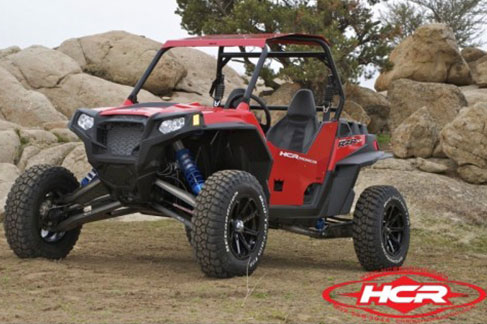 Different versions for each model of the RZR
Increases wheel travel to 21" and wheel base by 3"
Creates wider track width by 4"
Rear HCR 2.5" King internal bypass and adjustable coilovers with finned remote reservoirs
Front 2.5" King coilovers with adjusters and piggyback reservoirs
Summers Brothers Racing 4340 extended axles
OEM ball joints
Bolt on shock tower
Boxed front A-arms made with HCR Elite Material which is 30% stronger than 4130 Chromalloy
Boxed rear trailing arms and radius rods increase ground clearance by 1.25"
1.25" front tube mounts with Derlin bushings
HCR Yamaha YXZ Long Travel Kit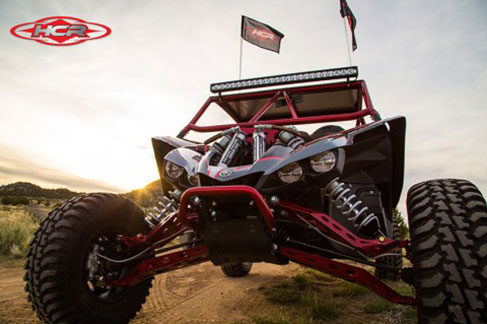 Different versions for each model of the YXZ
Elite and dual sport options
Additional track width of 8"
Increased wheel base of 4"
Angled catacomb design
Unique trailing arm
OEM ball joints with option for uniball or heims
Boxed A-arms with an increase of 1.25" in ground clearance
RCV extended axle bars
Heat treated billet mounting points
Custom King 2.5" shocks
---
The HCR Racing long travel kits you see here come with a variety of options. If you need help choosing the right long travel kit for your Side by Side/UTV, call us at 1-888-849-3727 or visit www.SideBySideUTVParts.com.
---
References
[1] HCR Racing. (n.d.). About HCR. [HCR Racing Online Biography]. Retrieved on 02/14/2018 from http://hcrracing.com/
[2] RCV Performance. (n.d.). About Us. [RCV Performance Online Biography]. Retrieved on 02/14/2018 from http://www.rcvperformance.com/about.aspx